I am honored to host this guest post from friend and author Teasi Cannon. Not only do I treasure her insight, I am humbled by how God used my work to speak to His awesome daughter.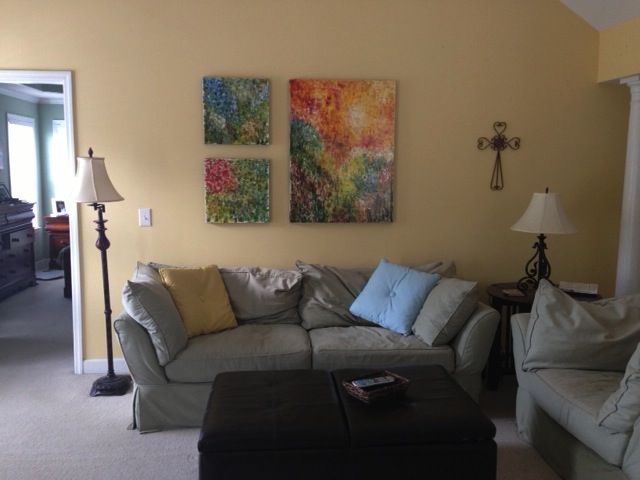 What looks like three paintings on my living room wall to others is actually a tangible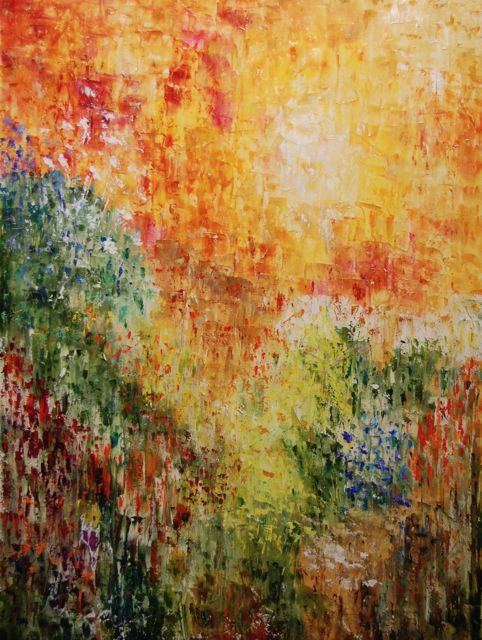 representation of God's goodness and love to me. From the moment I saw Deborah's painting, "Wild Flowers," I knew it needed to be in my home. In combination with "Precious Poppies" and "Water Garden," this arrangement blesses me each and every day in ways that are hard to describe. The first time I saw them together, I actually cried, and it was hard to look at them for long for fear that I would be a blubbering mess. I think it's because as I looked at all the beautiful colors – colors that seemed to bounce off the canvas as they reflected the sunlight coming into the room – I felt God's immense pleasure. I felt His goodness in a way that my soul needed more than I knew. I could almost hear Him laugh with delight at my joy.
There are many colors in the paintings, but the ones that stood out to me at first were happy…light…pinks and blues and greens…colors of goodness. As one who thinks too deeply about nearly everything, these paintings are a daily reminder to me that there is beauty all around, and that God desires for me to enjoy Him along the way…to stop and smell the flowers (or admire them on my wall ).
The paintings have been on my wall for a few weeks now, but still…when I stop to look at them and really take them in, I cry. Even sitting here thinking about them I tear up. I don't totally understand yet why I respond this way, but I'm pretty sure it's because I'm undone by the sweetness of my Heavenly Father and His gentle, kind, beautiful love for me – and the knowing that He sees me as His sweet and worthy girl.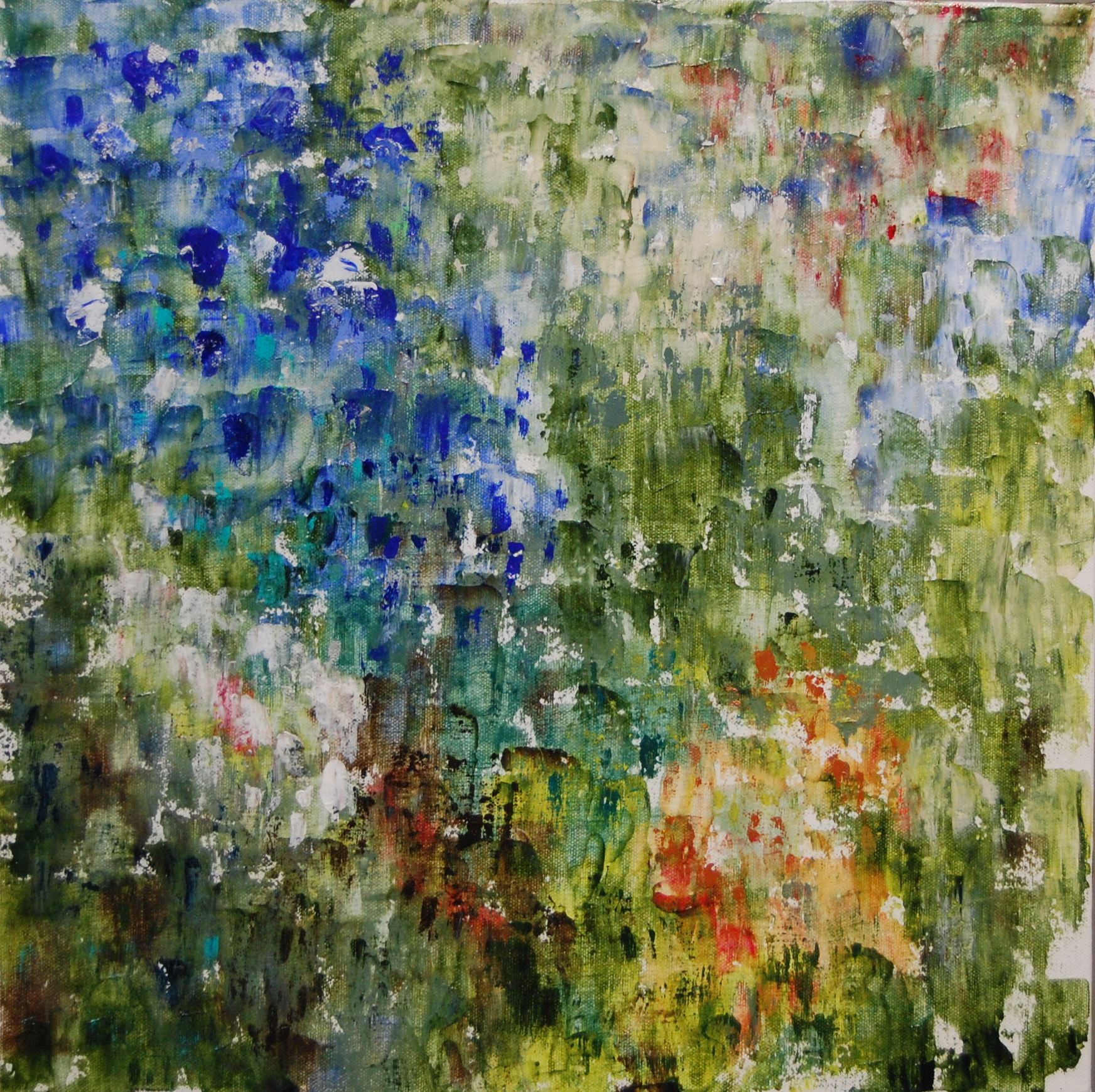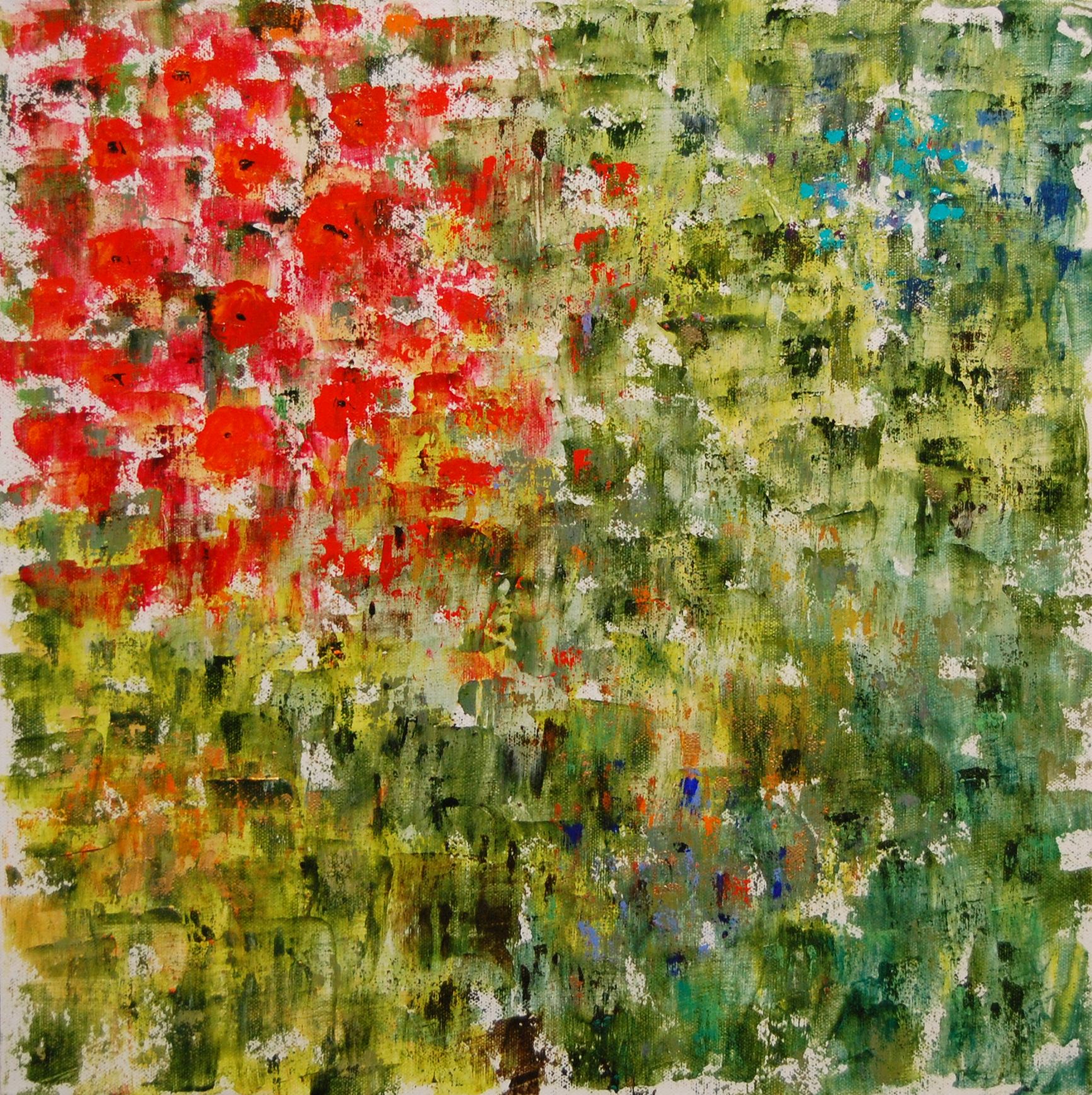 Teasi Cannon's blog is a fresh look at the condition of our hearts, thoughts, and how we live life.  Her authentic take on life as a real person in love with a real God is refreshing and uplifting.  Her book "My Big Bottom Blessing" has changed lives across the country.  From the back cover: "Loving the girl in the mirror isn't about changing how you LOOK but allowing God to change how you SEE."  Teasi is a sought-after speaker who loves to help women remember who they are in Christ.  Visit her website at www.teasicannon.com