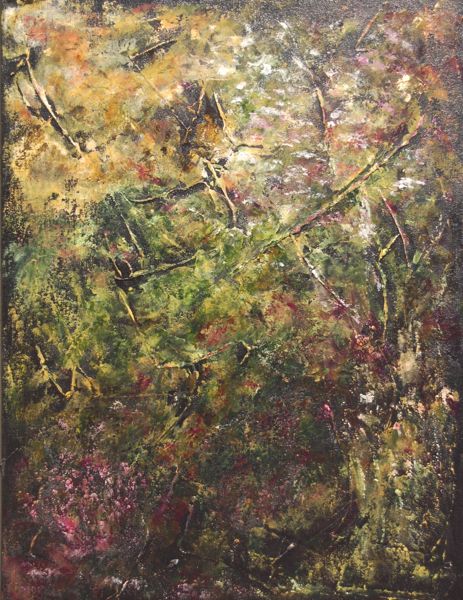 "The word of the Lord came to him, saying, "Go away from here and turn eastward, and hide yourself by the brook Cherith which is east of the Jordan.  It shall be that you will drink of the brook, and I have commanded the ravens to provide for you there."  1 Kings 17:2-4
Have you ever felt invisible?  A room full of people seem engaged with each other and there you stand.  It can happen at a meeting, at church, at a party.  Have you ever felt invisible to God?  Wonder if He is still out there?  Ponder if He has forgotten the very gifts you thought He put inside of you?
It is unnerving when God takes us to a hidden place.  It can shake you to the core.  You watch family, friends, and colleagues engage in doing what they are called to do while God seems silent.
I believe God asks us and takes us into hidden seasons for His divine purposes.  Stripped of any way to provide for himself, Elijah gained dependence upon Jehovah.  There, without distraction something seemed to have settled within Elijah's core being.  He learned who God is; he learned who he (Elijah) was.  And who he (Elijah) wasn't/
Paul writes in Philippians 4:11 that he learned to be content in whatever circumstances he was in.  Hidden seasons teach us that.  Being still, knowing that God is God means we learn to surrender our will, our way of thinking, our visions of how things should look, our very gifts and talents to Adonai, Master.  And at that place of hidden surrender our Abba Father pours His love on us.  He teaches us who He is, who we are, and who we aren't.  He prepares us.
Verses 7-8 in the same chapter state that the water of the brook dried up.  That is when the word of the Lord came to Elijah "GO!"  Wrapped in God's love and provision, empowered by dependence on the Holy One, Elijah returned to a life of miracles.  Hidden seasons do not last forever.
When God's purpose and training are complete, He returns us to live dependent upon Him, His love, and His provision.
Hallelujah!