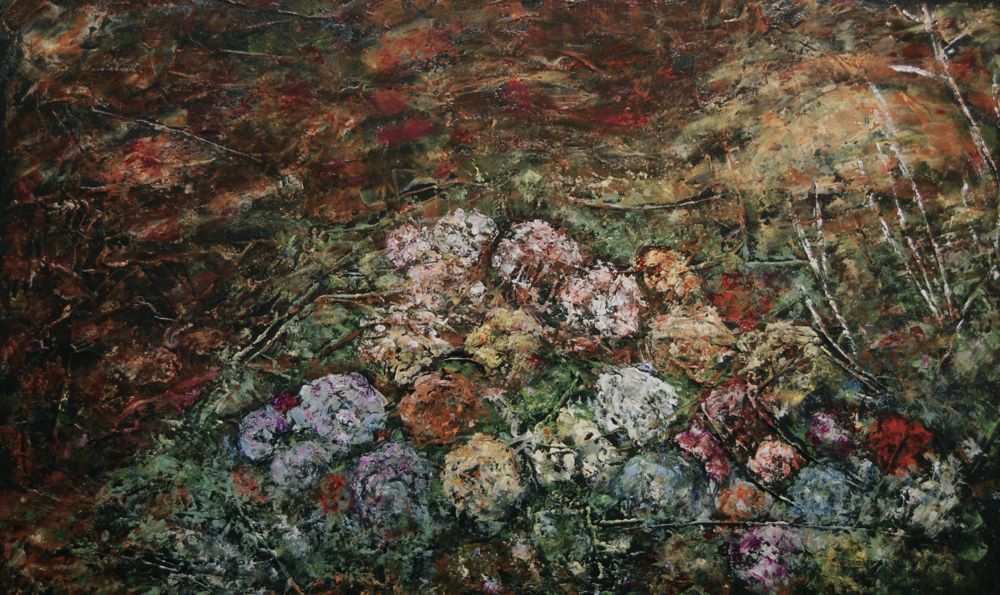 "Behold, the former things have come to pass, now I declare new things; before they spring forth I proclaim them to you."  Isaiah 42:9
Entering a new season can be intimidating.  We look ahead and nothing seems in focus.  We catch a glimpse of the future like a sunbeam that plays hide and seek across a meadow of multicolored blossoms.  We catch sight of the forest as the fog lifts momentarily, and then is hidden from view as the cloud descends upon the landscape spread out before us.
I wonder if we sometimes miss Papa's declaration about the "new things" because we are too determined to hold on to the past. What we know is comfortable.  What we don't is not.  Often God asks us to let go of the "former things" before He shows us the new.  Paul writes in Philippians 3:13-14 "forgetting what lies behind and reaching forward to what lies ahead, I press on toward the goal for the prize of the upward call of God in Christ Jesus."  We must let go of the past in order to free our mind, heart, and hands to lay hold of what the Lord has for us. 
It is not an easy thing, to let go, to forget, to cut ties, and move forward when we don't seem to have clarity about the future.  It requires an act of faith.  Even when our future feels "foggy" we can lean in to the "fog" of God. Fog after all is a cloud come to earth right?  God directed His children through the wilderness with His cloud. Lean in to Papa's Glory cloud.  He will direct you even when things seem murky.
Are you facing a new season?  Is God re-birthing vision?  Is the Master calling you into a new place of release? Do you stand at a threshold with the a new vista ahead of you and the comfort of "home" behind?   Be encouraged!   It is the One who is calling that is the key. Be still, know He is God.  Lean close to hear His whisper.   He is beside you waiting with open hand.  Take His hand.  He will lead.  God promises to never leave you or forsake you.  He promises that He is with you always.  With God nothing is impossible.  With Him all things are possible.
Let Him gently open your hand to release the former things and lovingly place the gift of the new in your palm.  Here Him whisper, "Well done, good and faithful servant!"  Hallelujah!
Please share and pass on.  Feel free to share your new season and any tips and encouragement for those walking a similar path.  Sign up for the Heartbeat of God Newsletter here.
"Rebirth" is a 30″ x 48″ painting available through www.deborahgall.com  or by emailing me at deborah@deborahgall.com.